CALL NOW TOLL FREE: 1-800-681-7374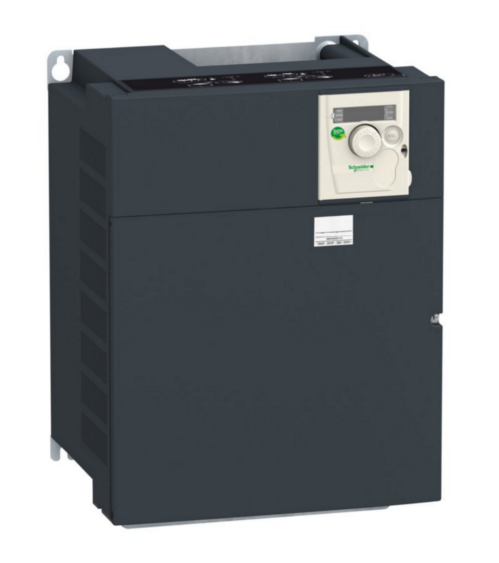 Altivar ATV312HD15N4
Technical Specs:
Range of product Altivar 312
Product or component type Variable speed drive
Product destination Asynchronous motors
Product specific application Simple machine
Assembly style With heat sink
Component name ATV312
Motor power kW 15 kW
Motor power hp 20 hp
[Us] rated supply voltage 380…500 V (- 15…10 %)
Supply frequency 50…60 Hz (- 5…5 %)
Network number of phases 3 phases
Line current 36.8 A for 500 V
48.2 A for 380 V, 22 kA
Height 12.97
Width 9.64
Depth 7.55
Product weight 24.25
Altivar Drives
Altivar 312 Orientated towards performance, intelligence and building protection. Dedicated HVAC* Focused on Building Management Systems (BMS). Easy integration to building supervision network using embedded protocols. Instant detection of system failure: belt breakage, pump running dry, phase failure, etc. Preventive maintenance for reducing costs: fault alert, operating time, etc. Energy consumption monitoring.
Focused on user-friendliness – Easy set-up, commissioning and diagnostics tools: remote graphic terminal (6 languages as standard), Multi-Loader, PC Software, Bluetooth capability and SoMove Mobile software. Compact size for better integration. Focused on cost savings – Reduced investment costs (embedded functionalities). Quick return on investment (energy saving). Focused on protection & efficiency – Continuity of service. Functions designed for buildings: fi re mode, damper monitoring, mechanical protection, etc. • Integrated EMC fi lter. • Antiharmonic technology (THDI ≈ 30%).
CALL NOW TOLL FREE: 1-800-681-7374