CALL NOW TOLL FREE: 1-800-681-7374 
Fairford Electronics Soft Starters
Fairford Electronics Soft Start Sales, Fairford Electronics Soft start Repair and Service.
At Specialized Electronic Services, we are one of the largest Fairford Electronics Service and Warranty Centers in the United States, and we are experts in Fairford Electronics Soft Start repair. We can sell, service, and repair the entire Fairford Electronics product line of softstarters. We have extensive design and start-up experience with all Fairford Electronics products. Below is a partial list of the Fairford Electronics units we have worked with. We are constantly working with the Fairford Factory to ensure our technicians and programmers are well versed in the newest Fairford products. Be sure to contact us for any application, sales or service questions you may have. We have Fairford Soft starter sales often so call us to compare pricing if you feel you have been paying too much.
Fairford Soft Starters
Soft Starters for sale in stock now: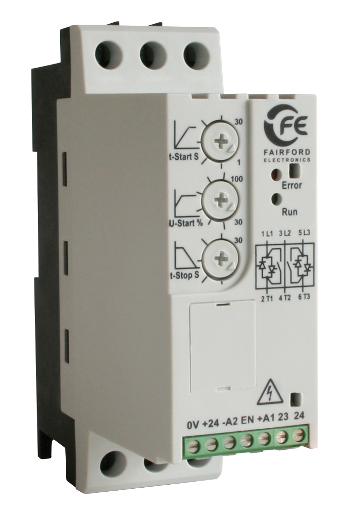 Fairford PFE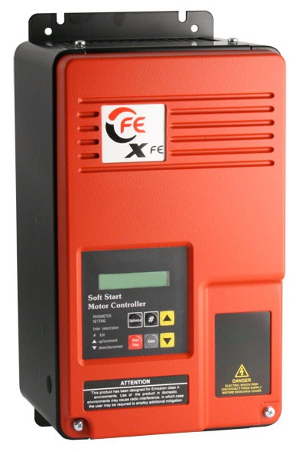 All the soft starts also known as softstarts or soft starters are in stock in the U.K. Delivery of your Fairford Electronics electronics unit is usually two weeks after order is placed. We do factory authorized start ups on the Fairford soft starters as well. This particular softstart also has the ability to do energy optimization and power factor correction. We will set up a demonstration to show you with a power pad meter how these units can do power factor corrections.So if your company is paying electric company penalties for PF / power factor this unit can help. We can even do a before and after power usage and Power Factor analysis to show you your savings.  Call and ask for sales We will work hard to get you the AC Drive you need. We also can get Fairford Centris Products.
Soft Starter Product Range
Fairford have some of the most reliable soft start products in the industry. With over 30 years of experience in Soft Starters we have pedigree and legacy not to mention over 150 years of experience in our product development department which ensures we remain the most innovative soft start producer in the industry.
We have supplied over 1,000,000 products globally and have unrivalled reliability in the industry. Many products have been operating without issue in the field for over 30 years and our MTBF (mean time between failures) is on average over 9,000 operating days. As such we can claim to have some of the most reliable soft start products available in the market place.
The QFE and XFE ranges are some of the most advanced controllers in the world. With automatic setup features and Energy Optimising as standard on this range it reduces not only setup and installation time but reduces kW consumption and iron losses when in operation. These unique features along with Power factor correction make these ranges some of the most desired products in the market. Added to which this range offers the most comprehensive amp range available from 9amp to 2400amp.
The DFE and PFE ranges are low cost controllers however both are internally bypassed and are extremely robust with MTB being in excess of 12,500hrs.
With energy optimisation also available in single phase the range is the most comprehensive available globally.
With Fairford products you get not only reliability, pedigree and legacy but also the most versatile range in the market.
CALL NOW TOLL FREE: 1-800-681-7374