Fairford HFE Single Phase Energy Optimizing Soft Starter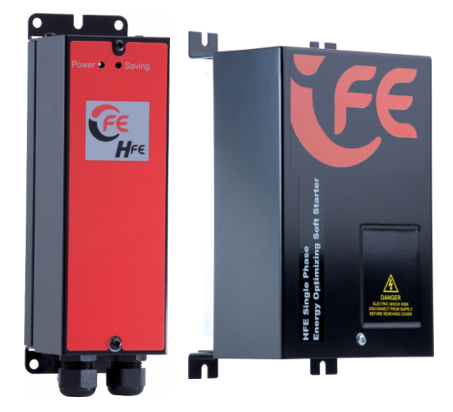 CALL NOW TOLL FREE: 1-800-681-7374
Fairford Electronics Soft Start Sales, Fairford Electronics Soft start Repair and Service. At Specialized Electronic Services, we are one of the largest Fairford Electronics Service and Warranty Centers in the United States, and we are experts in Fairford Electronics Soft Start repair. We can sell, service, and repair the entire Fairford Electronics product line of softstarters. We have extensive design and start-up experience with all Fairford Electronics products.
Below is a partial list of the Fairford Electronics units we have worked with. We are constantly working with the Fairford Electronics Factory to ensure our technicians and programmers are well versed in the newest Fairford Electronics products. Be sure to contact us for any application, sales or service questions you may have. We have Fairford Electronics Soft starter sales often so call us to compare pricing if you feel you have been paying too much.
Fairford HFE's
Motor kW (230V) Motor HP (230V)
Fairford HFE 1 – 1.5HP
Fairford HFE 2 – 5.5HP
Motor kW (110V) Motor HP (110V)
Fairford HFE 1 – 0.75HP
Fairford HFE 2 – 2HP
The HFE is the ideal 'retrofit' energy optimizing solution for Soft Starting single phase compressors and motors such as those used in Supermarket refrigerators and chillers etc., and can yield between 10 – 32% energy savings.
The HFE has a rugged tin lid construction and can be mounted easily next to the machine or control panel. Installation of the unit is quick and simple due to the 'two wires in, two wires out' design. The unit is 'fit and forget' and there is no maintenance for the user. Main Features Retrofit, quick fit, simple wiring Quick and simple two wire in/out implementation means low cost install in existing equipment and rapid return on investment through energy and maintenance cost reduction. LED Indication Two LED's showing power and energy saving. Energy Optimizing Reduces required energy consumption when the motor is not under load -10 – 32% saving in energy and related cost and carbon emissions. Torque Reduction Mechanical and electrical stress reduction or elimination means compressors and motors last longer and require less maintenance. 'Fit and Forget' No maintenance time or associated cost.
CALL NOW TOLL FREE: 1-800-681-7374