US Drives Inc. Repair
At Specialized Electronic Services, we are one of the largest US Drives Service and Warranty Centers in the Texas and Oklahoma area, and we are experts in US Drives AC Drive repair. We can sell, service, and repair the entire US Drives product line including their Phoenix line. We have extensive design and start-up experience with all US Drives products. Specialized Electronic Services recently did 2 large retrofit jobs in Tulsa Oklahoma for Atlantis Plastics converting old technology DC drive and DC motor technology to AC vector drive technology using US Drives and tied them into Reliance vector duty rated motors. We have worked on retrofits with US drives up to 1000 HP with success. US Drives has the ability to build up large horsepower AC vector ac drives both open loop and closed loop faster then most manufacturers and we have sold and installed several over the last couple years for our customers with great success.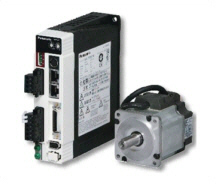 Below is a partial list of the US Drives units we have worked with. We are constantly in contact with the US Drives Factory in New York to ensure our technicians and programmers are well versed on all of the US Drives products. Be sure to contact us for any application, sales or service questions you may have. We have US Drives AC drive and AC vector drive sales often so call Specialized Electronics today to compare pricing if you feel you have been paying too much for your AC drives. We can help cross-reference your old units for you too. Call us today at 1-800-681-7374.