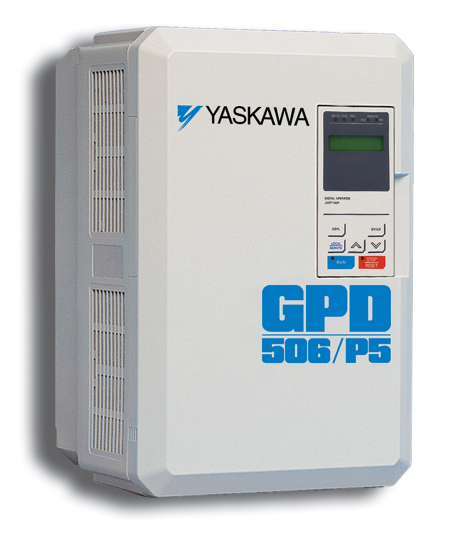 Yaskawa VFD GPD506V
460V
Normal Duty1
Rated Output Current (Amps)
414.0-506.0
Nominal HP
350-400
Heavy Duty2
Rated Output Current (Amps)
404.0
Nominal HP
300
Standard Enclosure
Protected Chassis
Models were available with 60-second current overload rating of 120% or 150%.
Standard features included setpoint (PID) control, energy-savings mode, power-consumption monitoring, and harmonic distortion reduction.
Call us today at 1-800-681-7374 for all you Yaskawa vfd drive needs. Don't forget we are authorized by the factory to do warranty repairs and startups on new equipment.